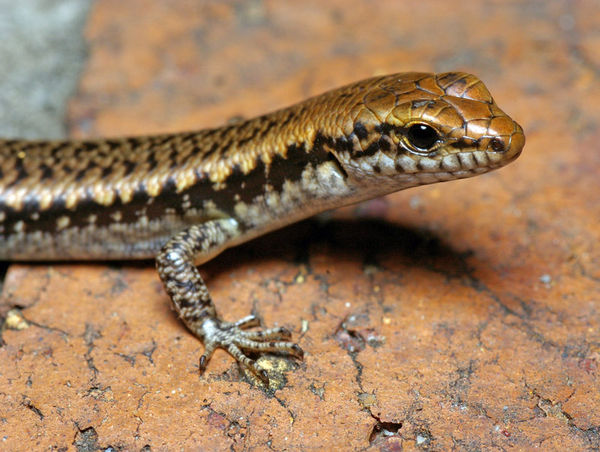 The Garden Skink is a common garden skink in Brisbane. It is found in mulch and loose soil. It is about 9cm long. It usually lays two small white eggs about the size of a baked bean..

Photograph copyright: ozwildlife - all rights reserved. Used with permission.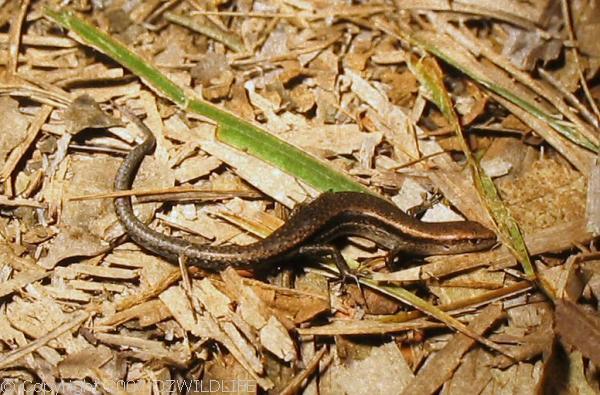 Garden Skink

Image by ozwildlife - Some rights reserved.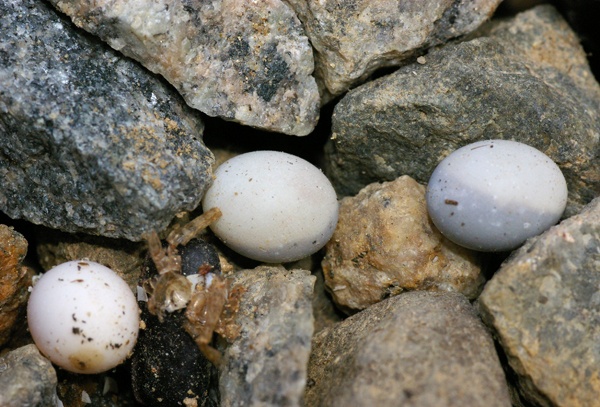 Several female Garden Skinks often lay their eggs in a cluster under loose soil or debris. These were found amongst gravel. The eggs are oval and white about the size of baked beans.

Image by ozwildlife - Some rights reserved.


GARDEN SKINK FACTS
Description
The Garden Skink is a small dark brown lizard, with bronze coloured stripe, from the shoulder and to the base of the tail.

Other Names
Delicate Skink, Dark-flecked Garden Sunskink

Size
up to 40 mm excluding tail

Habitat
Open woodland and forest. Common in suburban gardens.

Food
small insects

Breeding
The females lay 2-6 eggs in a communal nest which can contain up to 250 eggs. Females often produce more than one clutch per season.


Map is from Atlas of Living Australia website at https://biocache.ala.org.au licensed under Creative Commons Attribution 3.0 Australia License
Classification
| | |
| --- | --- |
| Class: | Reptilia |
| Order: | Squamata (Sauria) |
| Family: | Scincidae |
| Genus: | Lampropholis |
| Species: | delicata |
| Common Name: | Garden Skink |
Relatives in same Genus
Pale-flecked Garden Sunskink (L. guichenoti)