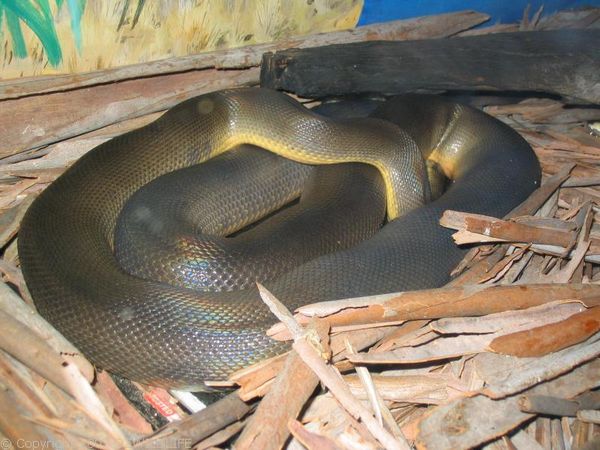 This Olive Python was photographed in captivity at Lone Pine Koala Sanctuary, Brisbane, Queensland.

Image by ozwildlife - Some rights reserved.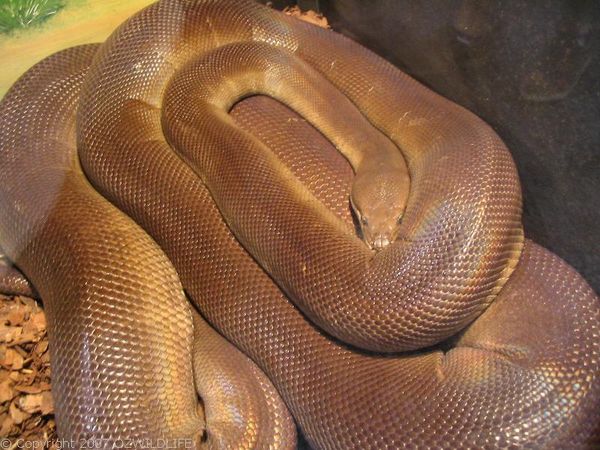 This large Olive Python was well over 2m long, with a body as thick as an adult's wrist. Photographed at Pet and Animal Expo, Brisbane.

Image by ozwildlife - Some rights reserved.


OLIVE PYTHON FACTS
Description
The Olive Python ranges in colour from olive green to chocolate brown. The underside of this snake is usually cream in color.

Size
can grow to over 3.5m long.

Habitat
arid rocky areas. They hide in rock crevices, termite mounds or hollow logs.

Food
small mammals, birds and other reptiles. Has been known to take animals as large as wallabies

Breeding
lays from 12 to 40 eggs in late spring, which hatch after a period of approximately 50 days. Their young measure around 35cm in length.

Range
tropical Australia from West Australia, Northern Territory and Western Queensland.


Map is from Atlas of Living Australia website at https://biocache.ala.org.au licensed under Creative Commons Attribution 3.0 Australia License
Classification
| | |
| --- | --- |
| Class: | Reptilia |
| Order: | Squamata (Serpentes) |
| Family: | Pythonidae |
| Genus: | Liasis |
| Species: | olivaceus |
| Common Name: | Olive Python |